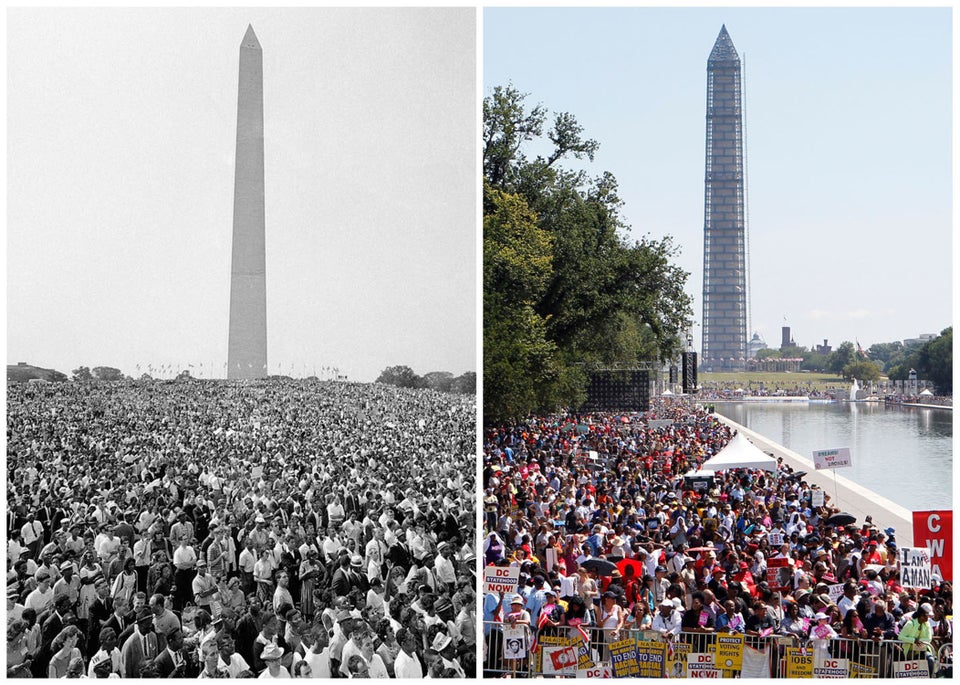 I knew she was going to D.C. for the 50-year-anniversary of MLK's March on Washington. She'd been in the original one. And on the Freedom Rides. I was so proud of her. I also couldn't sleep. I wanted her to go. I just couldn't rid myself of a nagging worry-worm.
"Just be careful," I texted.
"XO," she replied hours later.
I watched the march and President Obama's speech on TV, a lump in my throat for the path and possibility of this country. I scanned for her in the crowd, echoes of concern in my mind, hoped she wasn't hurting.
"I'm fine," she said two days later, "just don't be alarmed when you see me. I tripped when I got off the bus in D.C. Broke my wrist."
Apparently she'd wrapped a scarf around her arm and marched. Then traveled many hours home before seeing a doctor. True to form.
Adding this clip from that day which stands the test of time in its relevance:
Note: True story from August 28, 2013.
For What Pegman Saw: Washington D.C.